Driver Ed in Holdingford
Complete Your Driver's Education with Today's Driving School
We offer both classroom and behind-the-wheel instruction for teens and adults in the Holdingford area. Flexible scheduling allows you to easily make up any missed days of class.
Our behind-the-wheel instruction is taught one-on-one, home pick-up and drop-off makes scheduling drives hassle free.
Nearby communities we serve in the Holdingford area include Emdale, Bowlus, North Prairie, Rice, St Stephen, Sartell, Five Points, Collegeville, Avon, St Wendel, St Anna, Albany, St Anthony, Freeport, Melrose, Upsala, and St Rosa..
All prices listed on our website are cash-discounted prices. View our course descriptions below.
In-Person Class & BTW Package

$545.25

Register for CLASSROOM AND BEHIND-THE-WHEEL INSTRUCTION together and save $166.25!

30 Hours of Classroom Instruction

Complete classroom education in as little as 10 days
Flexible scheduling for your busy teen
Includes a printed copy of the Minnesota Driver's Manual

You may attend classroom education at 14 years of age but cannot take the written knowledge test to obtain your learner's permit until you are 15 years old. We strongly encourage you to attend classroom education as close to your 15th birthday as possible. Students who take the class too early tend to retain less and struggle to pass the written test.

You have one year from the last day of classroom instruction to complete your behind-the-wheel lessons. The younger you are when attending class, the less time you have to complete your driving lessons. If you are unable to complete your lessons before your contract expires, you will be required to pay an additional fee to extend your contract.

6 Hours of Behind-the-Wheel Instruction

Three 2-hour Lessons
One-on-One Instruction
Home Pick-up / Drop-off
Defensive Driving Structured Lessons

You must have your permit and complete 10 hours of practice driving prior to scheduling your first behind-the-wheel session. Your behind-the-wheel instruction may be completed concurrently with your 50 hours of supervised driving. The hours driven with an instructor do not count as part of your 50 hours of supervised driving requirement.

Parent Class


The parent class is optional and included free of charge with your registration. The class is designed to help you get the most out of your child's driver's education. Your attendance reduces the requirement to log 50 hours of supervised driving to 40 hours. Select which class you wish to attend when registering your student.

Payment and Registration


Registration for class is closed one week prior to the first day of class, sooner if maximum seating capacity has been reached.

† Payments made by personal check are subject to a two week waiting period. For this reason we encourage you to pay by cash, credit/debit card, money order, or certified check to avoid delays in receiving services or certificates of completion.

A down payment of at least $259.25 (cash discounted price) is required at the time of registration. †

Payment plans are available, and must be approved in advance. †

Your certificate of completion (blue or white card) will not be issued until payment has been made in compliance with this policy.

WARNING → Please, do not use your school email address when registering. Many schools implement security protocols that block delivery of external email messages.

Online Class & BTW Package

$545.25

Register for our ONLINE COURSE and BEHIND-THE-WHEEL INSTRUCTION together and save $56.25!



Online Driver's Education Course


Self-paced computer-led online course.
The ultimate flexibility for your busy teen: login and complete lessons anytime.
Complete up to three lessons in any 24-hour period. You can complete the course in as little as ten days.
Support line is available for technical issues 24/7.
Instructors available to answer questions (not technical support), Monday - Friday, 9 am to 5 pm.

You may complete the online driver education course at 14 but cannot take the written knowledge test to obtain your learner's permit until you are 15. We strongly encourage you to complete the course as close to your 15th birthday. Students who complete the course too early tend to retain less and struggle to pass the written test.

You have one year from the date you completed the Online Driver's Education course to complete your behind-the-wheel sessions. The younger you are when taking the online course, the less time you have to complete your behind-the-wheel sessions. If you cannot complete your sessions before your contract expires, you must pay an additional fee to extend your contract.

6 Hours of Behind-the-Wheel Instruction

Three 2-hour Lessons
One-on-One Instruction
Home Pick-up / Drop-off
Defensive Driving Structured Lessons

You must have your permit and complete 10 hours of practice driving before scheduling your first behind-the-wheel session. Your behind-the-wheel instruction may be completed concurrently with your 50 hours of supervised driving. The hours driven with an instructor do not count as part of your 50 hours of supervised driving requirement.

Parent Class


The parent class is optional and free of charge with your registration. The class is designed to help you get the most out of your child's driver's education. Your attendance reduces the requirement to log 50 hours of supervised driving to 40 hours. Select which class you wish to attend when registering your student.

Payment and Registration


All payments made by personal check are subject to a two week waiting period. For this reason we encourage you to pay by cash, credit/debit card, money order, or certified check to avoid delays in receiving services or certificates of completion.

A down payment of at least $149.25 (cash discounted price) is required at the time of registration. You will not have access to the online course until the down payment has been received. If you are paying by personal check, access to the online course will be provided two weeks after your check is received in our office.

Payment plans are available, and must be approved in advance.

WARNING: Please do not use your school email address when registering. Many schools implement security protocols that block the delivery of external email messages.

Remote Class + BTW Package

$545.25

Register for REMOTE CLASSROOM AND BEHIND-THE-WHEEL INSTRUCTION together and save $166.25!

30 Hours of Remote Classroom Instruction

Remote classroom via Zoom
Complete classroom education in as little as 10 days
Flexible scheduling for your busy teen
Includes a printed copy of the Minnesota Driver's Manual

You may attend classroom education at 14 years of age but cannot take the written knowledge test to obtain your learner's permit until you are 15 years old. We strongly encourage you to attend classroom education as close to your 15th birthday as possible. Students who take the class too early tend to retain less and struggle to pass the written test.

You have one year from the last day of classroom instruction to complete your behind-the-wheel lessons. The younger you are when attending class, the less time you have to complete your driving lessons. If you are unable to complete your lessons before your contract expires, you will be required to pay an additional fee to extend your contract.

6 Hours of Behind-the-Wheel Instruction

Three 2-hour Lessons
One-on-One Instruction
Home Pick-up / Drop-off
Defensive Driving Structured Lessons

You must have your permit and complete 10 hours of practice driving prior to scheduling your first behind-the-wheel session. Your behind-the-wheel instruction may be completed concurrently with your 50 hours of supervised driving. The hours driven with an instructor do not count as part of your 50 hours of supervised driving requirement.

Parent Class


The parent class is optional and included free of charge with your registration. The class is designed to help you get the most out of your child's driver's education. Your attendance reduces the requirement to log 50 hours of supervised driving to 40 hours. Select which class you wish to attend when registering your student.

Payment and Registration

Registration for class is closed one week prior to the first day of class, sooner if maximum seating capacity has been reached.

† Payments made by personal check are subject to a two week waiting period. For this reason we encourage you to pay by cash, credit/debit card, money order, or certified check to avoid delays in receiving services or certificates of completion.

A down payment of at least $259.25 (cash discounted price) is required at the time of registration. †

Payment plans are available, and must be approved in advance. †

Your certificate of completion (blue or white card) will not be issued until payment has been made in compliance with this policy.

WARNING → Please, do not use your school email address when registering. Many schools implement security protocols that block delivery of external email messages.

In-Person Class Only

$259.25

STOP! You can save money by registering for our in-person driver's education course and behind-the-wheel instruction bundled together. Continue, if you wish to pass on these savings and register for classroom instruction only.

30 Hours of In-Person Classroom Instruction

Complete your classroom education in as little as 10 days
Flexible scheduling for your busy teen
Includes a printed copy of the Minnesota Driver's Manual

You may attend classroom education at 14 years of age but cannot take the written knowledge test to obtain your learner's permit until you are 15 years old. We strongly encourage you to attend classroom education as close to your 15th birthday as possible. Students who take the class too early tend to retain less and struggle to pass the written test.

You will receive a 30-hour Letter of Completion in place of the blue card. The DPS only allows a driver education program to issue a blue card when the student has completed the classroom education and is registered for six hours of behind-the-wheel education. If you elect to complete the behind-the-wheel portion of driver education with another program, you will need to present the 30-hour Letter of Completion when registering with them. They will then issue a blue card for you. You must present the blue card to the examiner when taking your written permit test. You will not be allowed to take the permit test without a blue card.

Parent Class


The parent class is optional and included free of charge with your registration. The class is designed to help you get the most out of your child's driver's education. Your attendance reduces the requirement to log 50 hours of supervised driving to 40 hours. Select which class you wish to attend when registering your student

Payment and Registratio

Registration for class is closed one week prior to the first day of class, sooner if maximum seating capacity has been reached.

† Payments made by personal check are subject to a two week waiting period. For this reason we encourage you to pay by cash, credit/debit card, money order, or certified check to avoid delays in receiving services or your certificate of completion.

Your payment of $259.25 (cash discounted price) is required at the time of registration. †

Payment plans are available, and must be approved in advance. †

Your certificate of completion (blue card) will not be issued until payment has been made in compliance with this policy.

WARNING → Please, do not use your school email address when registering. Many schools implement security protocols that block delivery of external email messages.

Online Class Only

$149.25

STOP! You can save money by registering for our online driver's education course and behind-the-wheel instruction bundled together. Continue, if you wish to pass on these savings and register for classroom instruction only.

Online Driver's Education Course


Self-paced computer-led online course.
The ultimate flexibility for your busy teen: login and complete lessons anytime.
Complete up to 3 Lessons in any 24-hour period. You can complete the course in as little as ten days.
Support line is available for technical issues 24/7.
Instructors available to answer questions (not technical support), Monday - Friday, 9 am to 5 pm.

You may complete the online driver education course at 14 years of age but cannot take the written knowledge test to obtain your learner's permit until you are 15 years old. We strongly encourage you to complete the course as close to your 15th birthday. Students who complete the course too early tend to retain less and struggle to pass the written test.

You will receive a Letter of Completion instead of the blue card. The MN Department of Public Safety stipulates that a diver's education program may only issue a blue card if the student is registered for behind-the-wheel instruction with that provider.

If you elect to complete the behind-the-wheel portion of driver education with another program, you must present the Letter of Completion when completing the registration process. They will then issue a blue card for you. When taking your written knowledge exam, you must present the blue card to the examiner. You will not be allowed to take the exam without a blue card.

Parent Class


The parent class is optional and included free of charge with your registration. The class is designed to help you get the most out of your child's driver's education. Your attendance reduces the requirement to log 50 hours of supervised driving to 40 hours. Select which class you wish to attend when registering your student

Payment and Registration

Your payment of $149.25 (cash discounted price) is required at registration.

All payments made by personal check may be subject to a two week waiting period. For this reason we encourage you to pay by cash, credit/debit card, money order, or certified check to avoid delays in receiving services or certificates of completion.

Payment plans are available, and must be approved in advance.

WARNING: Please do not use your school email address when registering. Many schools implement security protocols that block the delivery of external email messages.

Remote Class Only

$259.25

STOP! You can save money by registering for our remote driver's education course and behind-the-wheel instruction bundled together. Continue, if you wish to pass on these savings and register for classroom instruction only.

30 Hours of Remote Classroom Instruction

Remote classroom via Zoom
Complete your classroom education in as little as 10 days
Flexible scheduling for your busy teen
Includes a printed copy of the Minnesota Driver's Manual

You may attend classroom education at 14 years of age but cannot take the written knowledge test to obtain your learner's permit until you are 15 years old. We strongly encourage you to attend classroom education as close to your 15th birthday as possible. Students who take the class too early tend to retain less and struggle to pass the written test.

You will receive a 30-hour Letter of Completion in place of the blue card. The DPS only allows a driver education program to issue a blue card when the student has completed the classroom education and is registered for six hours of behind-the-wheel education. If you elect to complete the behind-the-wheel portion of driver education with another program, you will need to present the 30-hour Letter of Completion when registering with them. They will then issue a blue card for you. You must present the blue card to the examiner when taking your written permit test. You will not be allowed to take the permit test without a blue card.

Parent Class


The parent class is optional and included free of charge with your registration. The class is designed to help you get the most out of your child's driver's education. Your attendance reduces the requirement to log 50 hours of supervised driving to 40 hours. Select which class you wish to attend when registering your student

Payment and Registration

Registration for class is closed one week prior to the first day of class, sooner if maximum seating capacity has been reached.

† Payments made by personal check are subject to a two week waiting period. For this reason we encourage you to pay by cash, credit/debit card, money order, or certified check to avoid delays in receiving services or your certificate of completion.

Your payment of $259.25 (cash discounted price) is required at the time of registration. †

Payment plans are available, and must be approved in advance. †

Your certificate of completion (blue card) will not be issued until payment has been made in compliance with this policy.

WARNING → Please, do not use your school email address when registering. Many schools implement security protocols that block delivery of external email messages.

Teen Behind-the-Wheel Only

Starting at $452.25

6 hours of Behind-the-Wheel Instruction
Instruction is One-on-One
Home Pick-up / Drop-off
Defensive Driving Structured Lessons

Teens under the age of 18 must complete 6 hours of behind-the-wheel instruction with a licensed instructor.

You must have your permit and complete 10 hours of practice driving prior to scheduling your first behind-the-wheel lesson. Your behind-the-wheel instruction may be completed concurrently with your 50 hours of supervised driving. The hours driven with an instructor do not count as part of your 50 hours supervised driving requirement.

To get your permit, present your blue card to the examiner when taking your written knowledge exam with the Department of Public Safety. You will not be allowed to take the exam without a blue card.

If you completed the classroom portion with another program, you will need to submit a copy of the 30-hour Letter of Completion from that provider. We will issue the blue card once we have received the Letter of Completion, your contract, and payment.

Parent Class


The parent class is optional and included free of charge with your registration. The class is designed to help you get the most out of your child's driver's education. Your attendance reduces the requirement to log 50 hours of supervised driving to 40 hours. Select which class you wish to attend when registering your student

Payment and Registration


Payments made by personal check are subject to a two week waiting period. For this reason we encourage you to pay by cash, credit/debit card, money order, or certified check to avoid delays in receiving services or certificates of completion.

Payment in full is required upon registration. If you pay by personal check, access to the scheduling system will be granted two weeks after receiving your payment in our office.

Payment plans are available, and must be approved in advance.

WARNING → Please, do not use your school email address when registering. Many schools implement security protocols that block delivery of external email messages.

Behind-the-Wheel Only 6 Hours | $452.25

Behind-the-Wheel Only 4 Hours | $303.25

Behind-the-Wheel Only 2 Hours | $155.25

Register Now

Adult Behind-the-Wheel

Starting at $236.25

Need a little practice to help you prepare for the road test? Do you need to complete mandatory behind-the-wheel instruction to regain your driving privileges? Our instructors will tailor your lesson to help you prepare for your test.

One 2-Hour Driving Lesson
One-on-One Instruction
Home Pick-Up / Drop-Off
Defensive Driving Structured Lesson

Payment and Registration


Payments made by personal check are subject to a two week waiting period. For this reason we encourage you to pay by cash, credit/debit card, money order, or certified check to avoid delays in receiving services or certificates of completion.

Payment in full is required upon registration. If you pay by personal check, access to the scheduling system will be granted two weeks after receiving your payment in our office.

Payment plans are available, and must be approved in advance.

Adult Driving Lessons 2 Hours | $236.25

Adult Driving Lessons 4 Hours | $468.25

Adult Driving Lessons 6 Hours | $699.25

Adult Driving Lessons 8 Hours | $936.25

Register Now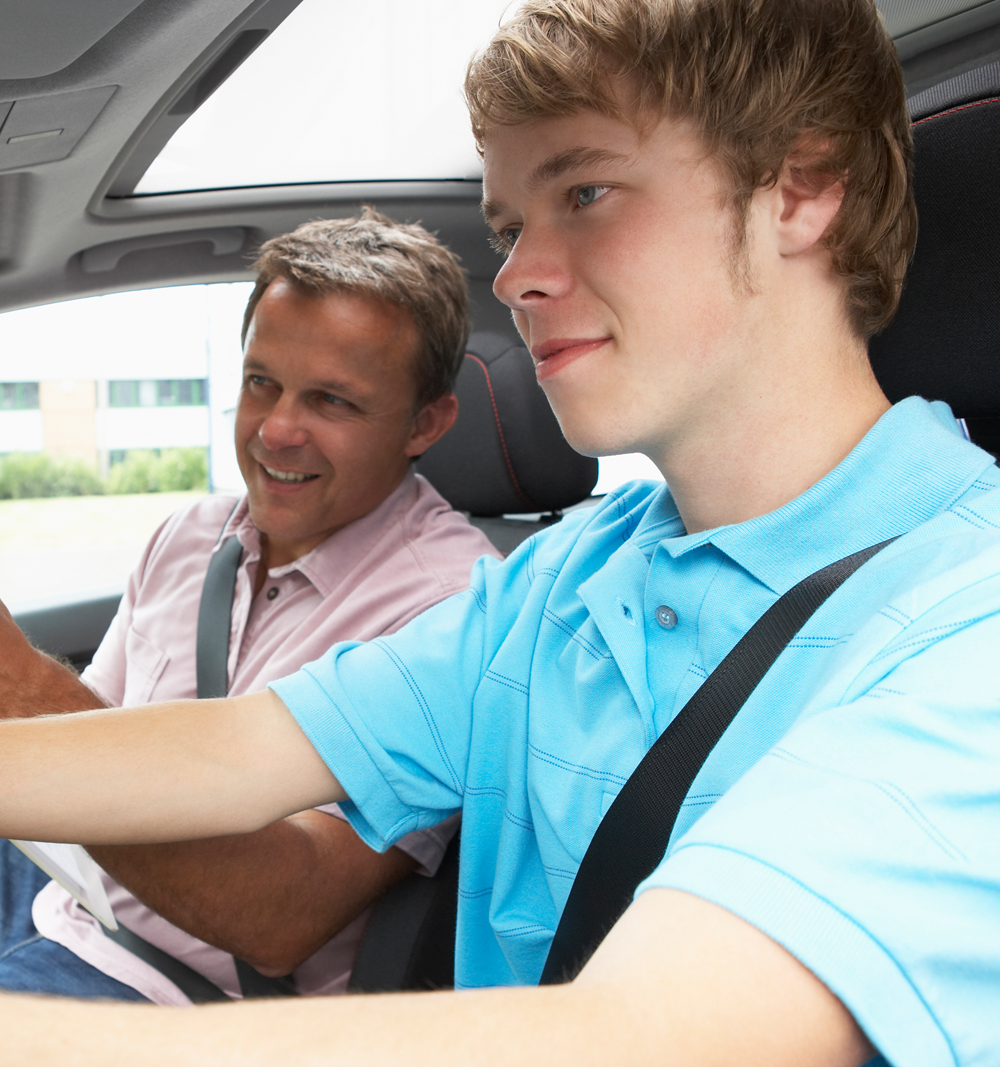 In-Person Class
This is the Holdingford Community Education Class
315pm to 615pm | Holdingford High School - Library
Remote Class